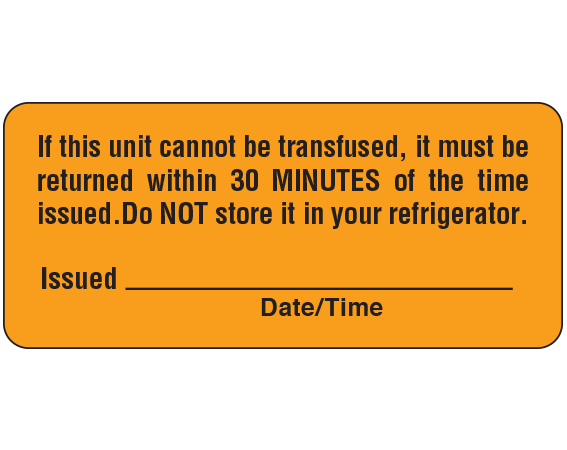 UPCR-6102
Blood Collection Quality Control Labels
$39.30
Size: 1" x 2-1/4"
Unit of Measure: Roll
Qty per UOM: 500
Material: Matte Coldstick
Adhesive: Permanent
Core Size: 1"
Label Color: Fluorescent Orange
Ink Color: Black
Imprint: "If this unit cannot be transfused, it must be / returned within 30 MINUTES of the time / issued. Do NOT store it in your refrigerator. / Issued _____ / Date/Time"